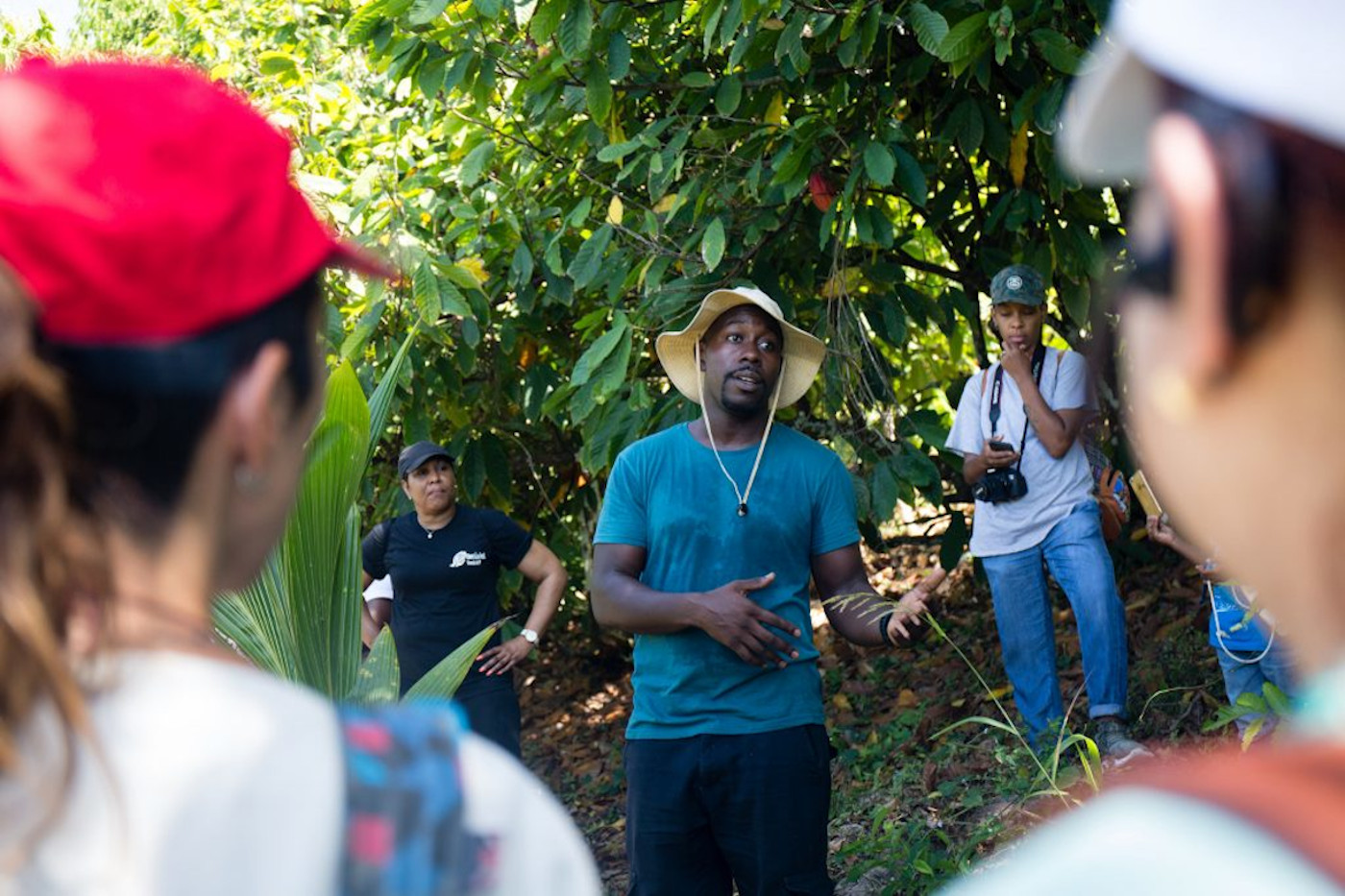 Meet Aaron Sylvester - founder and owner of Tri-Island Chocolate, the newest and smallest member of Grenada's chocolate-makers fraternity.
A Londoner by birth, Aaron spent 10 years working in the digital marketing industry before deciding to pack that life up and dive head first into farming and chocolate production in Grenada back in 2016.
It is a Spirit, he says, that was passed down through the generations of his family. Both his grandparents and his father had worked the land, so when he and his brother inherited it from his grandparents in the mid 90's, it was only a matter of time before that seed within him took root.
Permaculture On Tri-Island Farm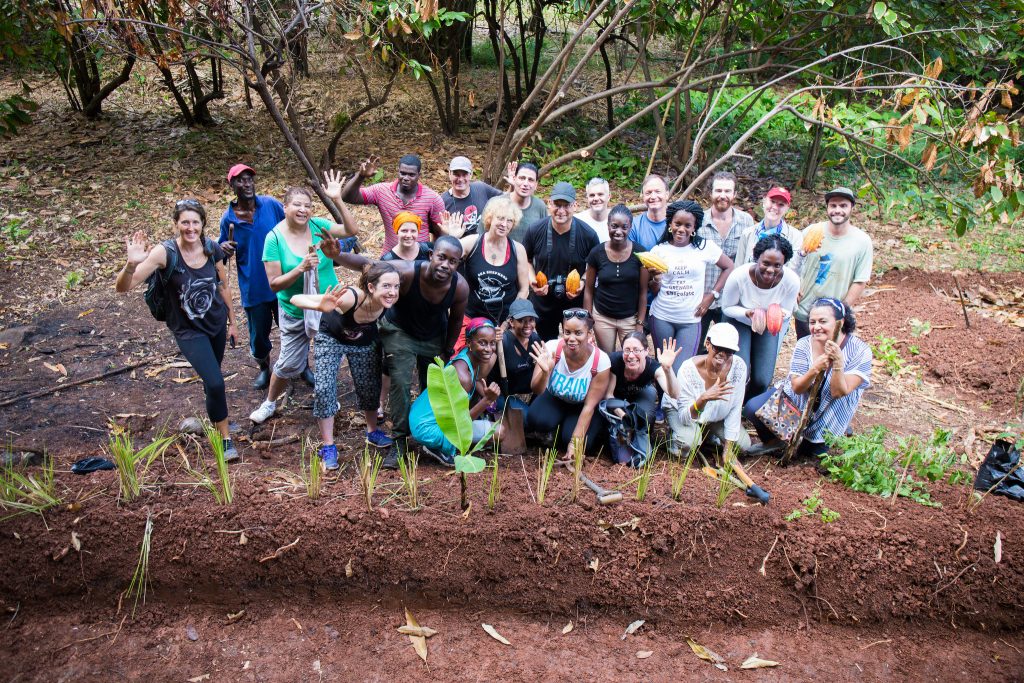 Over the years Aaron has rehabilitated the 2 acre farm in Crochu, St. Andrew, bringing the old cocoa and nutmeg trees back to their original glory.
Together with Clifton Maxwell, a permaculture specialist based in Grenada, Aaron succeeded in implementing several permaculture principles from the very beginning of the rehabilitation process such as composting, water harvesting, intercropping, Hugelculture and the construction of swales, thus setting the stage for the ethos behind his farm, which is to practice agriculture in a way that works with and supports our natural habitats and not against them.
Honouring Our Chocolate Roots!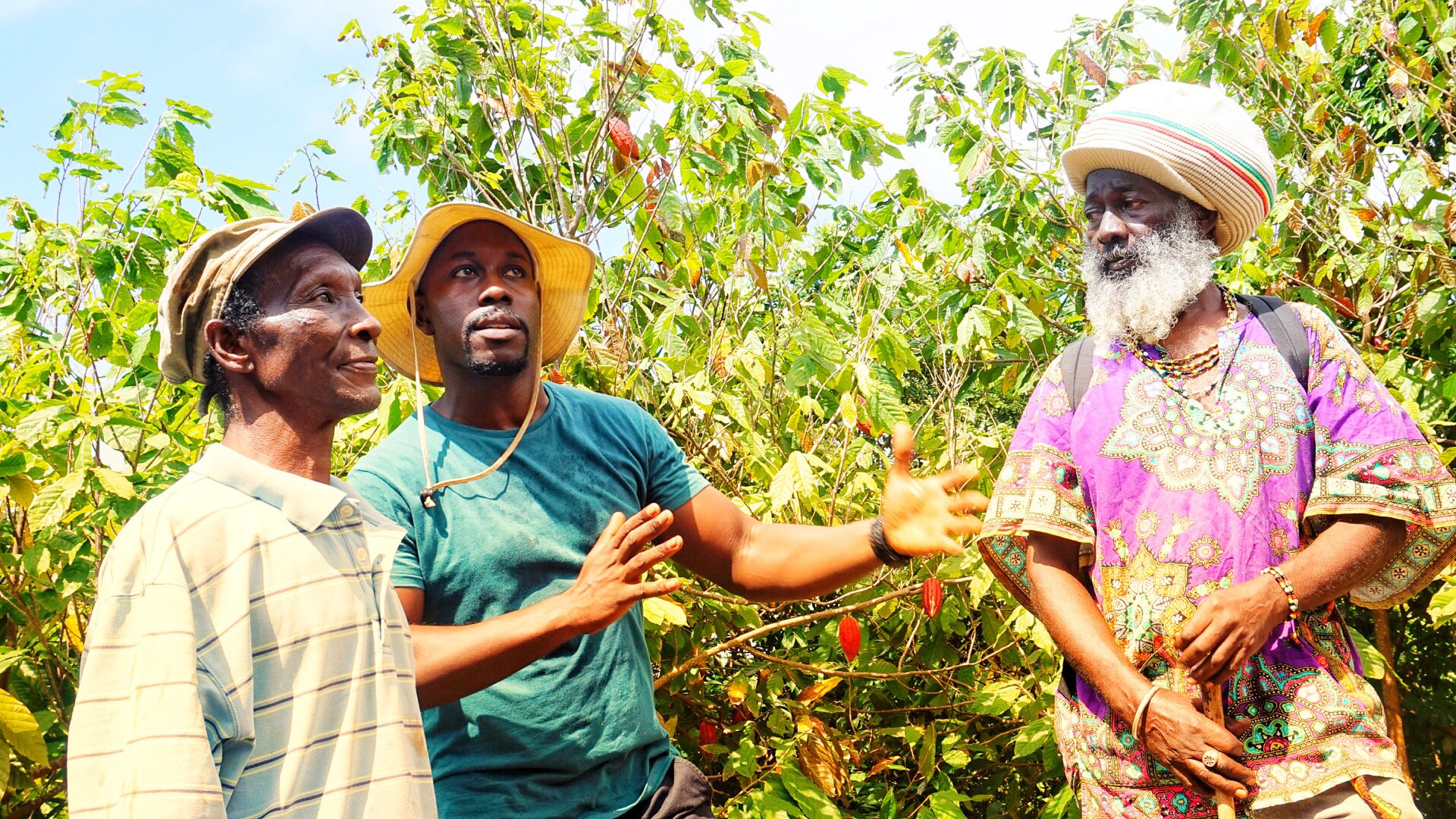 After launching his 3 types of chocolate in 2018, Aaron and Tri-Island Chocolate joined the ranks of the other local chocolate makers who participate in the annually held Grenada Chocolate Fest.
With his Roots-to-Bar farm experience, Aaron takes his visitors on a cultural and personal journey into the influence of Rastafarianism in and on Grenada's local agricultural product.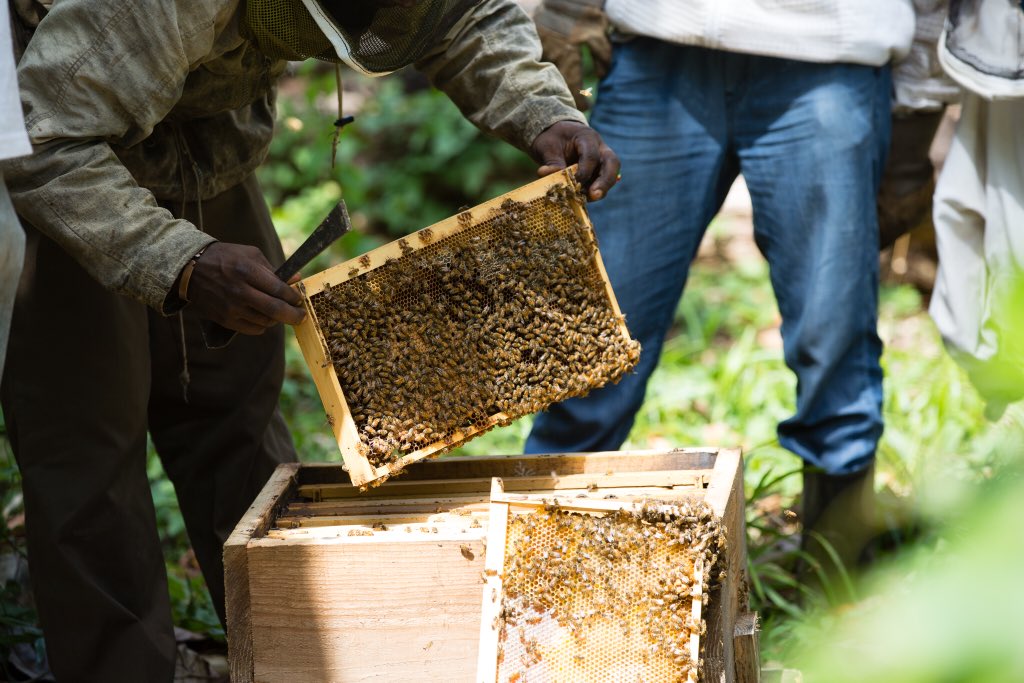 Visitors learn about the rastafarian culture from Rastas in the community and in Aaron's family, they watch as his cousin Imhotep Mawuto, a bee-keeper on the farm, demonstrates how he keeps his bees and harvests honey and bee-pollen, they get the opportunity to clean their own cinnamon bark and to top it all off, Aaron serves wholesome, nutritious ital food down by the riverside, while he and his guests jam to the sweet sounds of reggae music played by local artists.
It doesn't get more rootsy than that!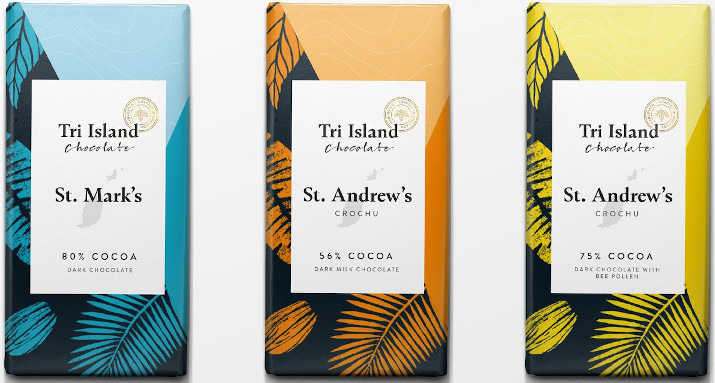 On average Tri-Island Chocolate produces just about 6000 bars of chocolate per year. The entire process is largely done by hand, making this chocolate an absolute rarity.
Chose from his 56% Dark Milk Chocolate, 75% Dark Chocolate infused with Bee Pollen from his farm or 80% Dark Chocolate and become 1 in 6000!
And as if launching his premium chocolates wasn't challenging enough, Aaron quickly achieved yet another milestone for his farm and company in October the following year by opening the first ever chocolate factory in St. George's.
Strategically located in the heart of the city on Lucas Street, Tri-Island Chocolate Chocolate Factory and Cafe is poised to become the hotspot for cruise ship and short stay visitors, who want to delve into Grenada's chocolate scene without having to make the extra trip up north.
The absolute highlight for visitors of the factory is the opportunity they get to personalize their own chocolate bars using an assortment of ingredients such as almonds, grated coconut, raisins, marshmellows, cocoa nibs, coffee, cinnamon, nutmeg and bergamot.
We at MACEDON congratulate Aaron Sylvester and his Tri-Island Chocolate family for their great achievements and contributions to the village of Crochu, St. Andrew and to Grenada's fine flavoured chocolate brand.
Welcome to Tri-Island Chocolate Farm