"The Lady in the Boat with the Red Petticoat".
Nutmeg - Grenada's Pride - Our Black Gold!
After two devastating hurricanes that destroyed about 80% of the nutmeg trees, Grenada has fought back and is once again among the world's largest nutmeg producers.
Grenadian nutmegs are known by gourmets worldwide for their particularly intense flavour and aromas. This is most certainly as a result of our organic, biodiverse cultivation practices and aa little extra love from Mother Nature. Monoculture has no place in Grenada. Several spice and fruit trees grow alongside the nutmeg trees and add valuable nutrients to the soil and as such contribute directly to the final taste.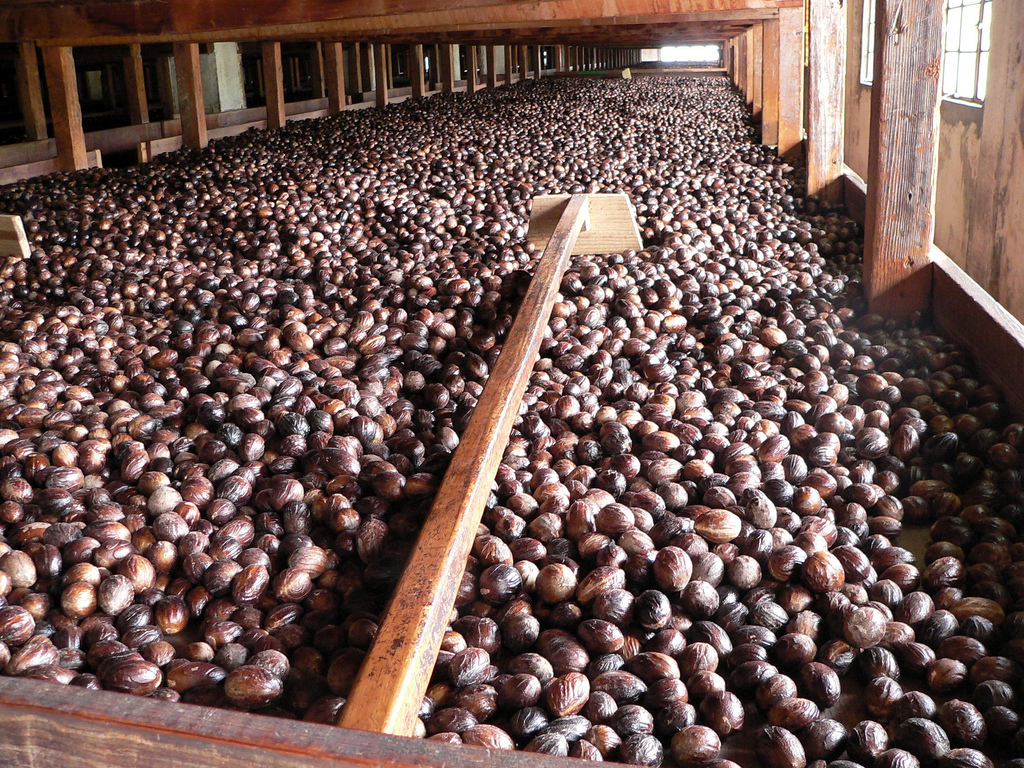 Photo Credit: Lee Coursey
Thanks to our traditional method of drying, our grenadian nutmegs have an extremely high quantity of premium-quality essential oils.
Directly after harvesting the uncracked nutmegs are put to dry. In comparison to many other nutmeg producing countries, grenadian nutmegs are not left to dry in the full heat of the sun. Instead they are placed on wooden shelves in drying rooms and allowed to gently air dry.
In the field of alternative medicine and naturopathy this miracle spice is highly valued for its medicinal properties. Nutmeg:
is antibacterial and antioxidative
detoxifies and purifies
relieves inflammation
stimulates digestion
helps with gastrointestinal complaints
encourages relaxation and helps with insomnia
is a natural antidepressant
prevents bad breath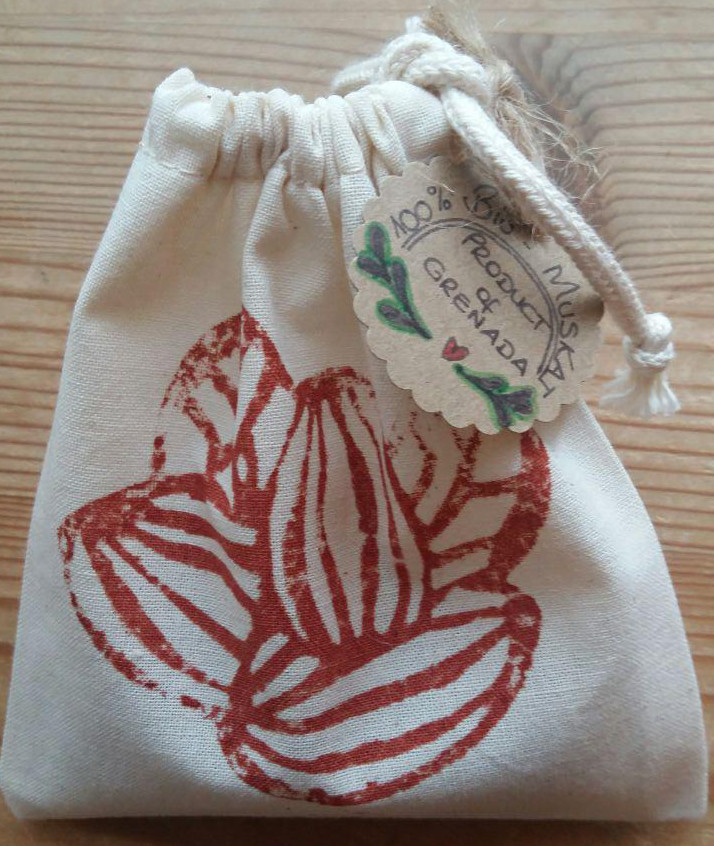 MACEDON brings you hand-picked nutmegs from our own plantation in Grenada, stylishly packaged in hand-sewn, hand-stamped organic cotton pouches.
You will receive uncracked nutmegs. The protective shell allows the intense nutmeg flavour and the premium-quality essential oils to be retained for a longer period.